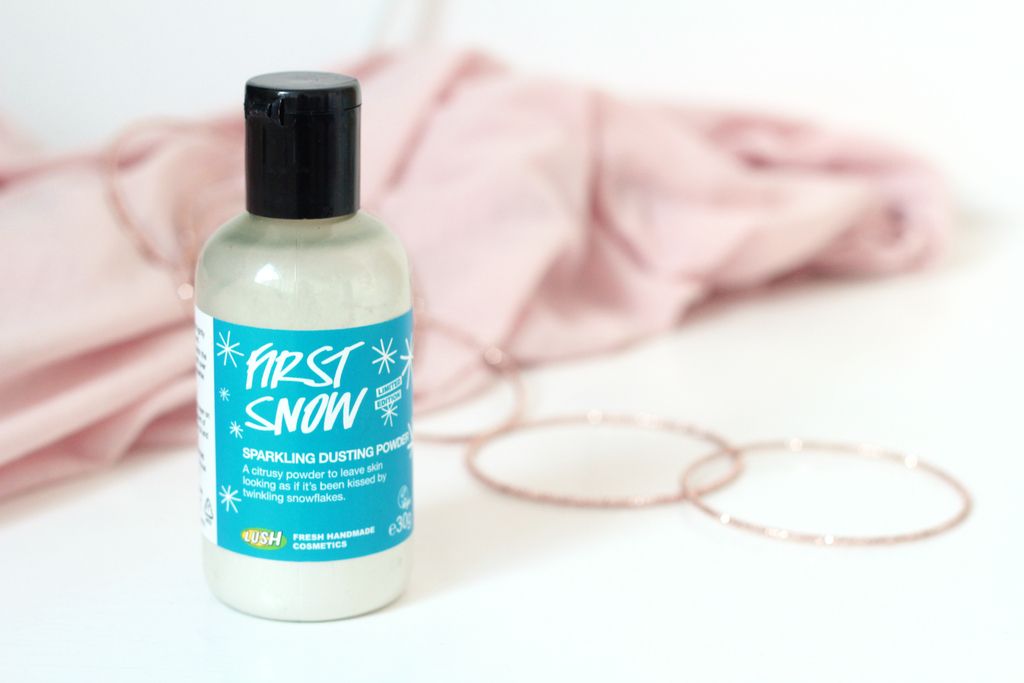 You know that kind of skin you see in period dramas where a heroine in a corset (usually at a masked ball or hovering around a piano) has sparkling shoulders? Well it's hard to get that in real life. It's even a kind of silly thing to admit to wanting in real life. How do you go up to a sales assistant like, hey, I'm looking for something to give me that glittery-shoulders look off Downton Abbey, fam. The only place I would even consider saying something so strange is Lush. I have a feeling they would understand. That's not how I got their new winter release,
First Snow
, by the way, but that is how I would describe it. You dust it on after moisturising your skin (I like to use LUSH's
Strawberry Feels
massage bar beforehand, which mixes so well with the citrus scent of the powder and leaves you smelling like a strawberry cheesecake) and it'll absorb the excess oil, leaving you dry, smooth, and sparkling.